Seafood Directions 2022 – What's On

Seafood Industry Australia
AGM
Sofitel Brisbane
Tuesday 13 September
Welcome event
Sofitel Brisbane
Tuesday 13 September, from 3pm
The official opening to Seafood Directions Conference 2022. Join us for a welcome to country, opening address by futurist speaker Gus Balbontin. Stay for a casual networking event to meet your fellow delegates from all walks of the Australian seafood industry. 
This event is included in the ticket price for full conference registrations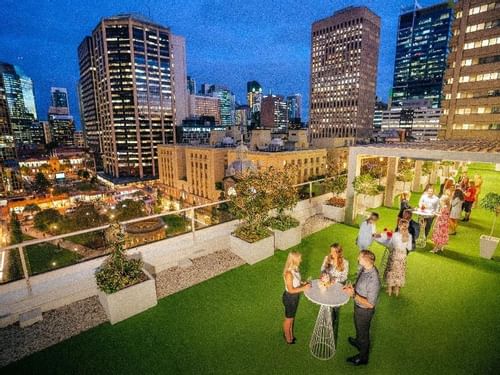 Industry Networking drinks
Sofitel Brisbane
Wednesday 14 September, 4.30pm
Debrief on day one of Seafood Directions over a drink and nibbles with your fellow conference attendees. Drinks and light food will be provided. 
This event is included in the ticket price for full conference registrations and Wednesday (single day) ticket holders.
Women in Seafood Australasia
Power Up Breakfast
Sofitel Brisbane
Thursday 15 September, 7-8.30am
Cost: WISA Member $66.00, Non-member $88.00
Women in Seafood Australasia is holding its popular Power Up Breakfast as part of Seafood Directions 2022 at Sofitel Brisbane. 
The Power Up Breakfast is an opportunity to network with industry leaders, innovators and disrupters from all sectors of the seafood industry, as well as engage with our high-profile speaker, Annabel Crabb. 
This will be WISA's third Power Up Breakfast held at Seafood Directions and in previous years the event has sold out! This year, there will only be 100 seats available, secure yours with your Seafood Directions registration. 
Enjoy breakfast, networking and powering up with our amazing women in seafood and supporters. 
Acknowledgement of country:
Seafood Directions and Seafood Industry Australia acknowledges the Turrbal and Yuggera People of the Brisbane area, the Traditional Owners of the Country where we live, learn and work, and pays respect to Elders past and present.