2024 National Seafood Industry Awards
Information related to the 
2024 National Seafood Industry Awards will be made available soon.
Please contact Seafood Industry Australia Stakeholder Manager Jasmin Kelly via jasmin@seafoodindustryaustralia.com.au with any questions.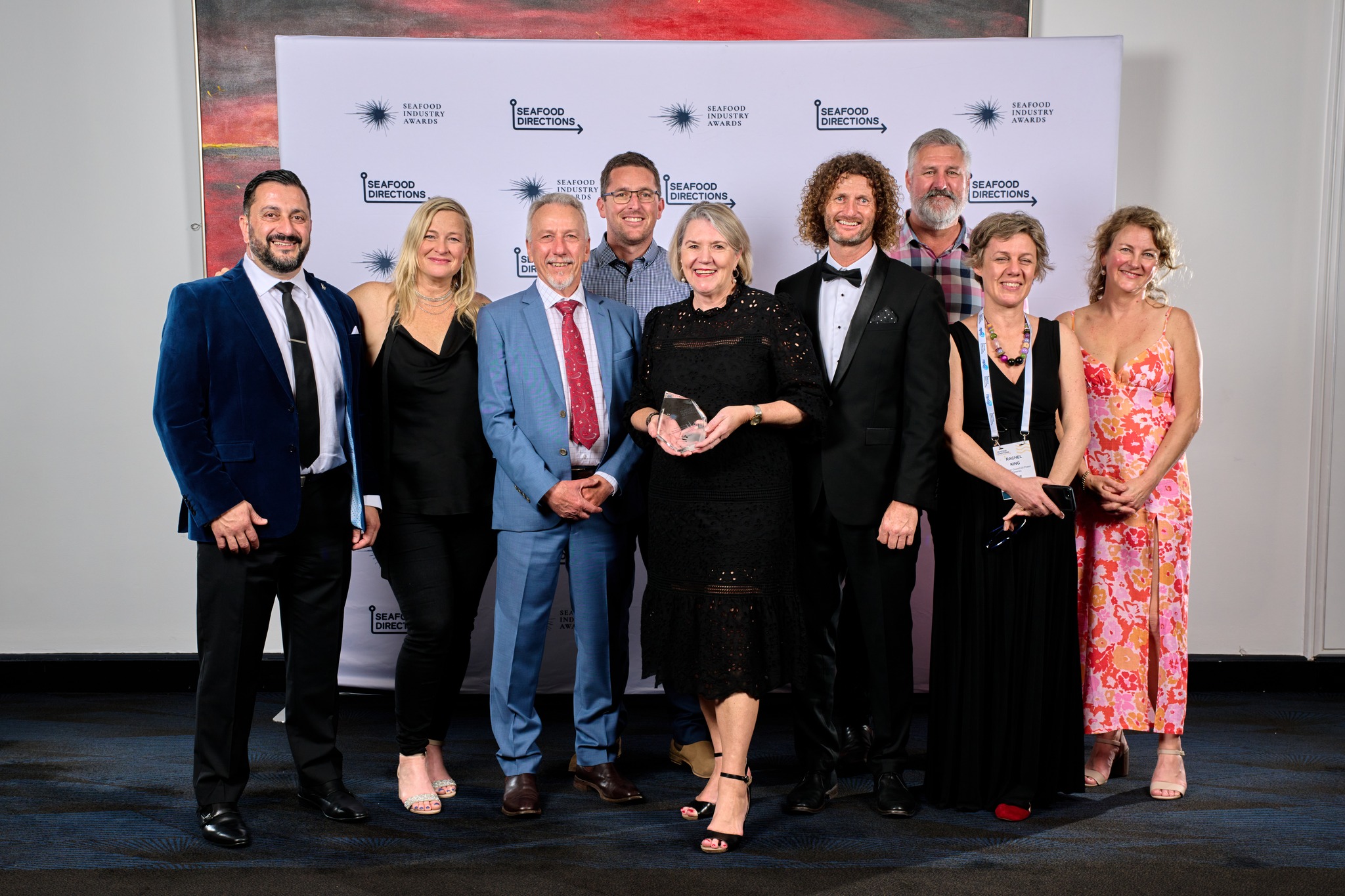 Business, Large – Sponsored by NatPos
Debbie's Seafood • Monsoon Aquatics • True South Seafood
Business, Small – Sponsored by NatPos
Malanda Seafood • Mr. Barra
Primary Producer – Sponsored by Fish in the Family
Wallis Lake Fishermen's Co-operative
Safety – Sponsored by Austral Fisheries
Huon Aquaculture • Professional Fishers Association • SeSAFE
Research, Development and Extension – Sponsored by Fisheries Research Development Corporation
Alison Turnbull • Australian Council of Prawn Fisheries, Australian Prawn Farmers' Association, Curtin University and Source Certain
Environment – Sponsored by OceanWatch
Austral Fisheries • NSW Department of Primary Industries • Northern Territory Offshore Net and Line Licence Holders Committee and Fisheries Division Department of Industry, Tourism and Trade
People and Development – Sponsored by Skills Impact
Fishwell Consulting Pty Ltd and Torres Strait Regional Authority (TSRA) • Professional Fishers Association & Department of Primary Industry & Chris Mackey from ActionCOACH • Women in Seafood Australasia
Promotion – Sponsored by Queensland Seafood Marketers Association
Adpower and Queensland Department of Agriculture and Fisheries • Fishtales Seafood Podcast • Shark Bay Prawn Trawler Operators Association on behalf of the Australian Council of Prawn Fisheries
Fish and Chip Awards – Sponsored by Great Australian Seafood
Costa's Seafood Café • Rescue Me Food Services • Tasmanian Gourmet Seafoods
Restaurant – Sponsored by Great Australian Seafood
Pearl and Co. • Phat Mango by Martin the Chef • Tasmanian Wild Seafood Adventures
Young Achiever – Sponsored by Affectus
Beau Anderson • Manue Daniels • Siobhan Threlfall
Industry Ambassador – Sponsored by Australian Fisheries Management Authority
Geoff Blackburn • The Cameron Family • Robert Fish • Dr George Kailis • Matt West
2022 Hall of Fame Inductees
Former Senator The Hon. Ron Boswell • Peter and Francis Bender • Mr Geoff Blackburn • Mr Chris Calogeras • Mr Allen Hansen (posthumous) • Mr Garry Hera-Singh • Dr George Kailis • Mr Brett McCallum • The Mure Family • Mr Harry Peeters • Mr George Raptis (posthumous) • Mr Jim Raptis • Mr Bob Richards
We would like to thank the 2022 National Seafood Industry Award category sponsors
We extend special thanks to the following companies for their generous seafood donations to the 2022 National Seafood Industry Awards Dinner
Acknowledgement of country:
Seafood Directions and Seafood Industry Australia acknowledges the Muwinina People of the Hobart area, the Traditional Owners of the Country where we live, learn and work, and pays respect to Elders past and present.
© Seafood Directions Conference | Owned by Seafood Industry Australia | Terms & Conditions | Design by Sommer Studio